It's Official, ManCave Micellar Cleansing Water is the Male Grooming Product of the Year!
We're incredibly excited to announce that the ManCave Micellar Cleansing Water was voted the UK's No.1 Male Grooming Product, in a survey of 10,399 people by Kantar TNS. This is such a proud achievement and we're so glad that we can finally share this with our loyal ManCave customers!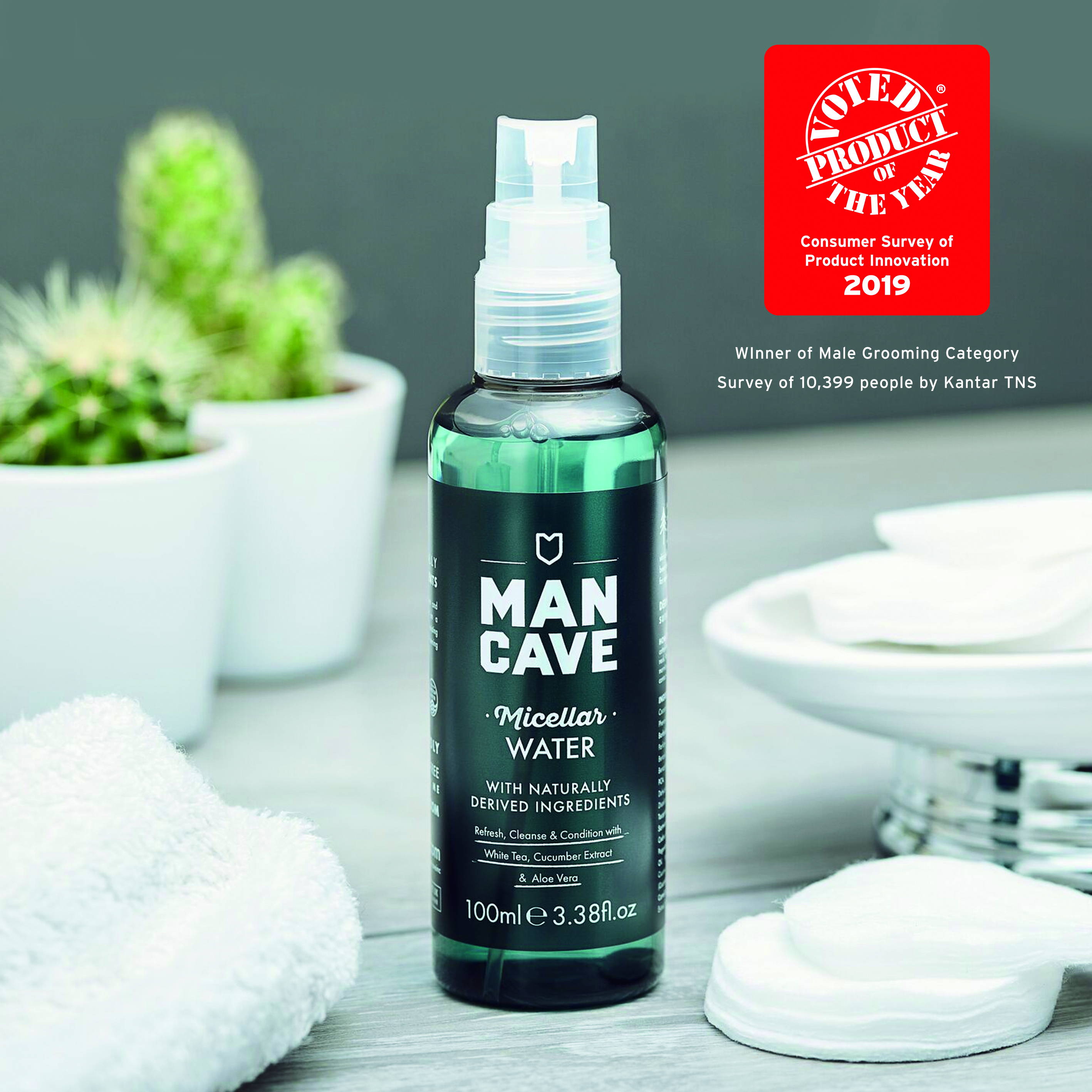 We hope that you're as pleased as we are, and if you're a regular user of the Micellar Cleansing Water you can now say that you're using the UK's Male Grooming Product of the Year. If you're yet to give our Micellar Cleansing Water a try, what more could we do to convince you that our product is 100% worth trying!
The Process
First, an esteemed panel of journalists and industry experts assess all products to make sure they meet the innovation criteria. The Micellar Cleansing Water was then reviewed by over 10,000 shoppers in a consumer research survey conducted by Kantar TNS and finally our product was voted the Product of the Year Winner in the Male Grooming Category!
Product of the Year Awards 2019
The ManCave team headed down to London on Friday to collect the award, with a prestigious ceremony held at the Sheraton Grand Hotel. Over 50 brands were present at the event, each collecting awards in their respective categories. A great evening was had by all and it was great to see the ManCave Micellar Water recognised for its' high quality and innovation.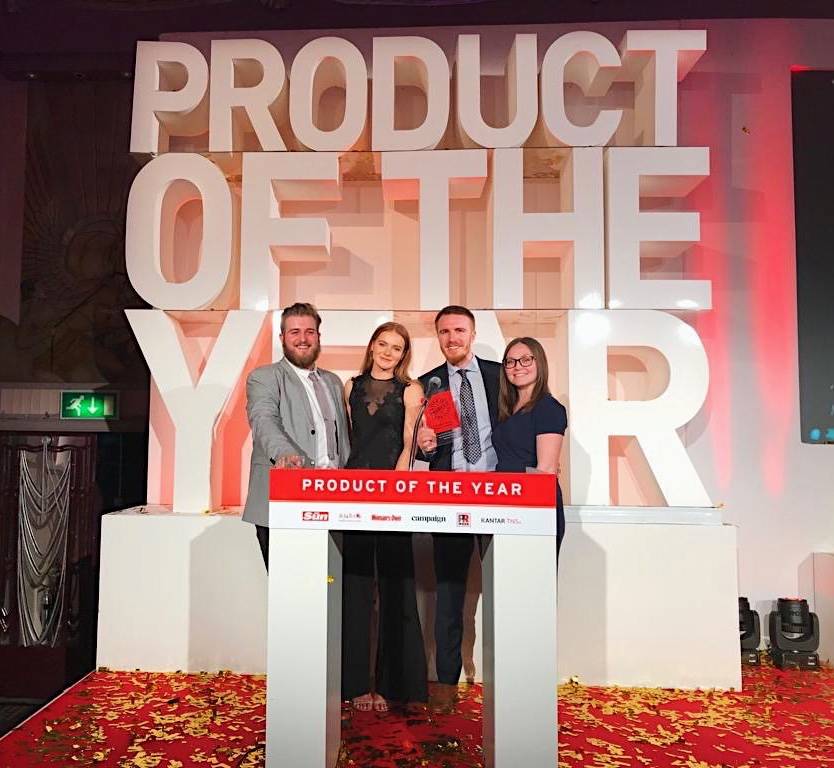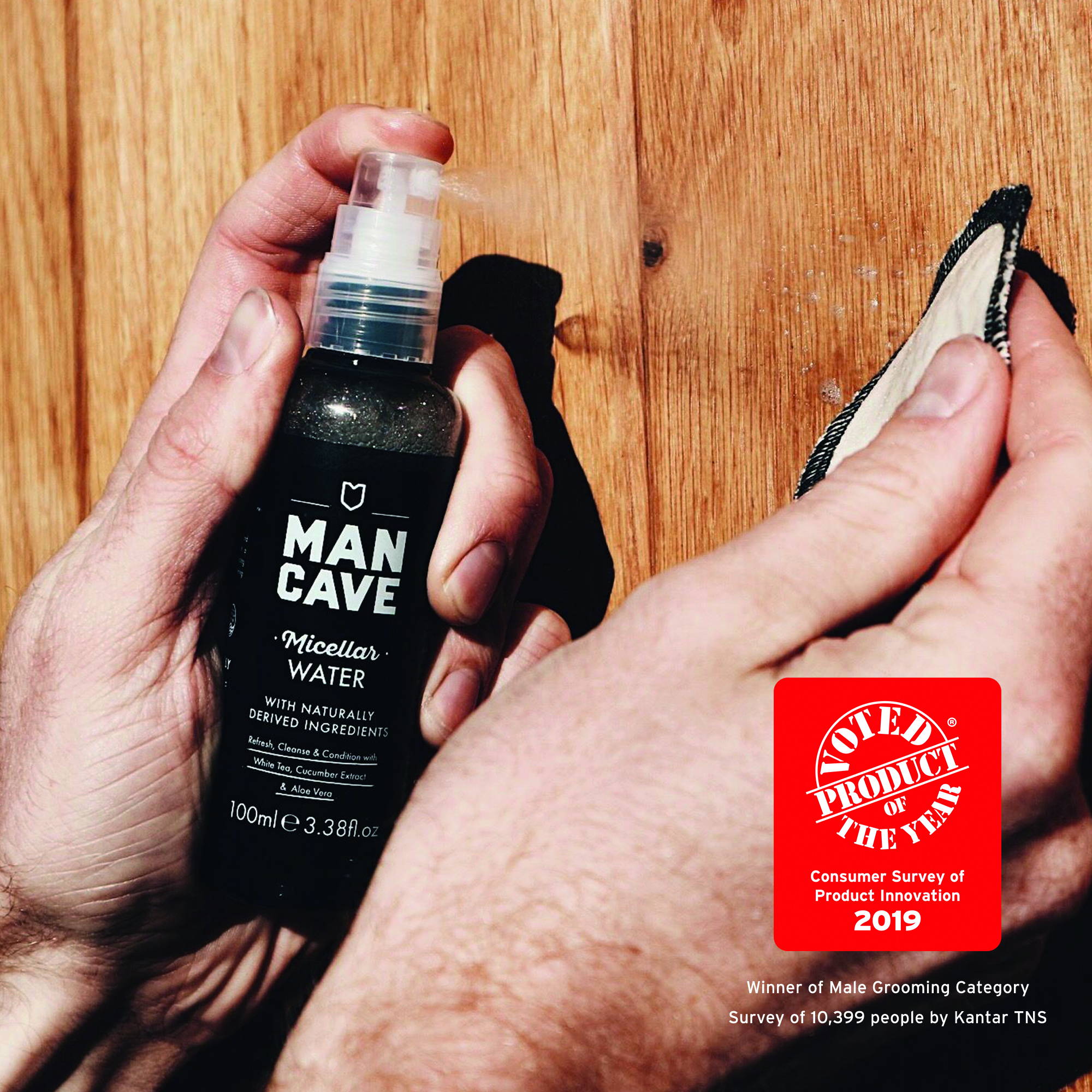 Award-Winning Innovation
The revolutionary product requires no rinsing, just a cotton pad, making it an essential for when time is limited but you don't want to compromise on your grooming routine. Packed with Cucumber and Aloe Vera, our no-rinse formula avoids any potential irritation or inflammation caused by hot water or unnecessary scrubbing. Skin is also left feeling soft and moisturised with Vitamin B5 to help avoid stripping the skin of beneficial oils.
Those with dry skin actually suffer from a disruption in their production of sebum and moisture regulation. Many cleansers can often exacerbate this problem by drying the skin out further, especially when used with hot water. With Micellar Water, no extra water is required as the dirt is removed using Micellar technology – leaving your skin clean and hydrated.