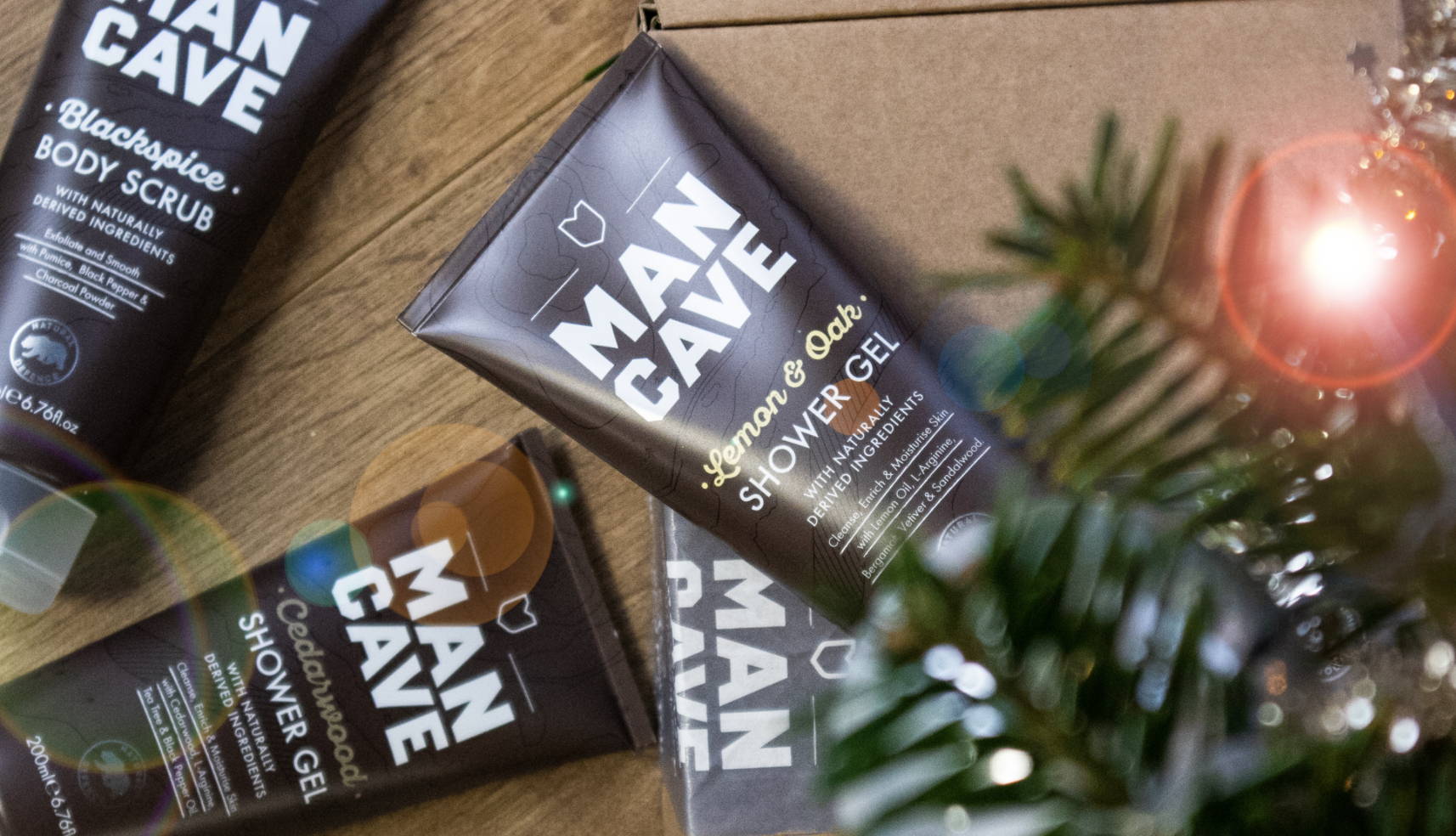 Don't worry, we've got you covered! The perfect gift is in reach...
Take the pressure out of finding the perfect gift with the ManCave Christmas Gifting Guide. We've compiled a list of all the best gift sets and bundles that are sure to put a smile on any guy's face come Christmas morning. Don't risk it with that mechanical head massager or 'Best Dad Mug', get them something they're actually going to use, and thank you for.
---
THE STOCKING FILLERS 

Need something to spice up their stocking besides a pair of socks? Make the most of our stocking filler bundle, with one for the shower lovers, the skincare experts and even the haircare obsessed. We know it can be hard to find the perfect little gift to finish off a present, which is why we created these bundles. Got a notoriously hard-to-buy for Secret Santa - problem solved with one of these stocking fillers, no more unwanted mugs or selfie sticks this Christmas!
---
THE TRADITIONAL GIFT SETS
From the Male Grooming Guru to the Hard to Buy for Guy, the ManCave Gifting Range provides a solution to all your gifting troubles this Christmas… Each of the gift sets is carefully crafted to include just the right products your loved one will need to keep their hair & skin in perfect condition.
Following ManCave's ethos to make their grooming range as green as possible, each of the Gift Sets is 100% recyclable and contains only Vegan & Cruelty Free products, making them the perfect Christmas gift for even the most environmentally conscious.
---
THE BIG CHRISTMAS BUNDLES

Looking for something a little bigger to cover off your gifting in one fell swoop? We've got you covered with a whole selection of bundles designed to bring maximum joy on Christmas morning (with minimum stress on your end). There's a bundle for everyone, from the Founding Fathers bundle for the purist to the Woodsman bundle for someone in need of a more sensitive Christmas gift...
---
THE GIFT FOR THE GUY WHO WANTS EVERYTHING (...LITERALLY)
For the dedicated ManCave fan! The dream bundle among bundles that covers the ENTIRE ManCave range to provide a routine that's got your grooming needs covered from head to toe. This bundle is the perfect way to show your appreciation for someone, you literally couldn't buy them a bigger ManCave bundle! With an RRP of £170, you can save 50% off the entire range when you purchase the bundle, meaning you get an impressive 25 products for only £85!